Rixon Stewart of "The Truthseeker.org" brags about being lumped in with other MSM II sites for the "censorship psyop" where big brouhahas are made about the troubles clearly compromised dissemination factories are having
this website (Truthseeker.org) found itself in remarkably distinguished company. Along with Lasha Darkmoon and Henry Makow's websites the Truth Seeker was also listed alongside Global Research, Information Clearing House and unz.com, all of which were accused of "echoing" Russian propaganda.
So this website has been deemed "intolerant", categorised as "violent" and hateful" and even been accused of being a Kremlin mouthpiece. All of which, if true, would be sufficient grounds for legal action but this hasn't happened because none of these accusations would stand up in court.
THey count on you staying clueless goy. Remember, the White walkers, who bring the storm, are coming
----Looks like Anti-fa GIrl Had pretty Good Childhood!
"Anti-Fa girl, as you can see above, looked pretty clean cut not too long ago. The claim is she is 19, so seemingly, much of her feminine, femen type, rage surfaced mostly in the last few years.
Looking at her mother's comment below, which can be magnified, she came from a family highly motivated for success.....read more
----------------------------------------------------
Emily Rose Marshall

(her mom's maiden name)

. Rich family background, grew up in an exclusive upper-middle class white neighborhood and joined Femen to fight for anything pro-Jewish.
Does that make her a Jew? I would bet on it. Marshall is a common Jewish name but can be other ethnicity (the photo is from "Incogman's" website)

For reasons only he knows, Cogman prefers to play her up as white.

After all, it is almost always Jews that proudly talk about their porn career for all the goy to hear as if it is a badge of honor as she refers to it in the video below.
Why is this?

Because selling porn as a Jew that everyone assumes is white

is something to be proud of in the elitist Jewish community implementing the goy takeover plan.

It tears apart the goy culture
A Taste of "Anti-fa Girl's"

hairy pussy
(Agree or not, very articulate)
Here's anti-fa girl talking about her small business beliefs and issues.
What I see here, if by chance this girl isn't a staged puppet of the JWO, is a girl with a sprinkling of good ideas encased in an ignorance of who is behind the conspiracy.
I say that with the knowledge that she may very well be a supremacist Jew herself with full knowledge and practicing divide and conquer. The way everything is set up, our various movements prohibit joining hands, for the Jew is every good person's enemy with the power structure dominance they hold over us ruling us with lies, made up facts and scripted events.
By emphasizing good qualities such as her small business belief ethic, a pro-nationalist position of itself, and de-emphasizing gutter talk that enrages those ignorant of who NAZI's really are or could be, we can grow this bitch bigger
We can do better, we can expose the ruse and take down the lion!
---------------
We got a White japanaese girl making some pretty good stuff! Her name is

サラのチャンネル
Kyle Hunt, the Good, the Bad and the Ugly
This is two months old and on my Jew wise-Missionary account. It was my response to the mass hysteria taking place in the alt-right over Pewdiepie, thanks to Anglin promotion
Yogi Tolord shows his skills with video editing and music compilations as he remixes the video of rebuke I made on Deplorable Princess for going where the wind blows

With this picture below (under the creativity picture) probably gotten off google, Kyle Hunt complains about the Jewish problem while assuring his white readership also knows there is a "mud" problem (non-whites who, it is claimed, hate whites for all sorts of jealous reasons).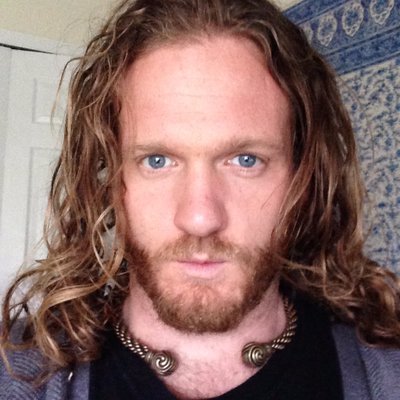 "Mud" is a term used over and over for anyone not born white or Jew by Ben Klaussen, the founder of the "Creativity Movement", a movement that defines "good" as whatever is solely favorable to white interests regardless of the consequences elsewhere and believes your "country" is your "race".
Anyone schooled on the nature of Jewish thinking will quickly understand that this is a poor Jew copy formulated by a person who looks to be of krypto Jewish origins, Ben Klaussen.
See "Ben Klaussen's Jewish Mennonite origins"
If nothing else, the use of a bullhorn to disseminate this propaganda defines it as a philosophy designed to fail because it is good for Jews that a goy threat, whites, thinks every other race is the enemy, who are inferior and are out to get them and live off them. It also let's every other race know that their enemy are these ostentatious buffoons who promote the belief, megaphone toting whites (deluded by much of Klaussen's propaganda).
While the Jews essentially believe the same thing, they are trained to keep these facts closely guarded and, indeed, trained to give the exact opposite impression.
----------------------
Kyle Hunt fills in the details of the staged Damigo Sucker Punch
Here's a good bit of Kyle's piece
(To see all the tweets, reread the whole article @ Renegade)
Perspective on The Punch Seen Round the World
I am sure almost everyone reading this site has heard about the Berkeley riot on Saturday, April 15th, 2017. Before we get to the matter at hand, let's review a little history.
On February 1st Berkeley had been set on fire by anti-fascists who did not want Milo to speak at their campus as he's a "Nazi White Supremacist" who supports Trump. We know that Milo is a jewish homosexual who has promoted pederasty and proudly engages in inter-racial sodomy. So, in an effort to defend Milo's right to free speech, a right-wing protest was organized on March 10, where the two sides squared off. This would set the stage for Episode 3: Revenge of the Trumptards
(Blocked tweet)
While war is being escalated in the Middle East by the God ZOG Emperor Donald Trump, the heroes of the right decided the best thing to do is to organize a rally to defend the honor of "Daddy" Trump. Their army consisted of Patriotards, Infowarriors, Oath Keepers, milk drinking shitlords, alt right bros, and other assorted agent provocateurs. Some demonstrators came in colorful costumes, with based stick man and the shirtless spartan being two of the celebrated warriors....read more
-------------
Dennis Fetcho weighed in when he saw that Weev did an interview @Renegade:
Weev, uses Hitler's birthday to defame all non-whites
Everybody knows who Weev is. Blindlight outed him with his own words to prove he was not what anyone could or should call a white man while he also admitted he is a white, Indian Jew mix.....read more
-------------------------------------------
Forgot to touch on the Tulsi Gabbord psyop, a congresswoman who was brought up in an extremist Hare Krishna cult with seeming continued loyalty. I may touch on that more soon
WAR PROPAGANDA
Hoax report about Shia Muslim female genital mutilation making the rounds!
The Gateway Pundit did a report about a Shia Muslim doctor doing female genital mutilations in Detroit. However, the report in the Detroit news, which the Gateway Pundit claims to have quoted says nothing about the doctor being a Shia Muslim, and she's obviously not Persian.
I do not believe this report.
Muslims do not do female genital mutilation.
Who does?
1. Some of the Hindu sects in India.
2. A few bush tribes in sub saharan Africa.
It is against Islam to do this. However, males are required to be circumcized.
Ok, I see it is a SHIA Muslim that supposedly did this. Like, YOU KNOW, IRAN.
Shia Muslims are completely and totally civilized. This story is a flat impossibility.
THIS IS WAR PROPAGANDA. Who got fingered for destruction today? IRAN.
So to go to war with Iran, you have to HATE SHIA MUSLIMS, yep, the setup!
See the Detroit News version
And the Gateway Pundit version
Aah yes, the Gateway Pundit consulted Pamela Geller's Jihad watch for this. And has perfectly working ads, IN SPADES. Plus is Facebook approved, with comments served from there. Plus has nicely working Disqus. Yep. that explains this BULLSHIT they spewed! This pulled the pundit from my list PERMANENTLY.
--------------

U.S. Secretary of State Rex Tillerson says Iran is complying with nuclear deal agreed with the Obama administration.
The United Nations nuclear watchdog concurs, the International Atomic Energy Agency says Iran is abiding by the terms of the accord.
So why has Trump ordered a review of the deal? Is he about to make good on his campaign promise to tear up the agreement and "triple up sanctions" on Iran? Given his recent actions in Syria that's not beyond the bounds of possibility.
If that happens the possibility of military intervention over Iran could well be back on the agenda. Ed.
-----------------------------
Cult member, supposed Hindu congresswoman Tulsi Gabbard's masonic wedding picture. She stood aqainst the claimed information citing Syria with the recent gas attacks. Cults and odd religions are to be encouraged clearly to undermine the status quo
Great conversation between Celtic Rebel and Mike Sledge as they discuss how the racialist movement turns any legitimate criticism against the Jews into a joke. Talk invades the Civil War and the Jewish influence over that event. I am listening as I write this so not sure how much individuals will be named as far as the problem of promoting white idiocy image within the movement
Even with all this new, cool stuff, Weev is still a Jew, Clark is still Klarkenstein and everybody but Sinead and Kyle say Sinead two-timed Celtic Rebel
Good news, I doubled my SSD size for Windows OS to 450GB AND UPGRADE TO ANOTHER 2000 GB OF DATA ABILITY FOR storage
Hi all, I had some computer upgrading issues the last few days.. I am in the process of installing a bigger SSD and huge storage hard drive on one of my two main computers. I should be posting back to normal soon after I reinstall windows, etc, etc!
MSM real "fake" news. Watch the smiling guy get caught smiling in the

"fake"

disaster scene