America's Jew clueless watch Game of Thrones finale
Notice all Soph's one liners are separate takes. This is evidenced by the obvious edit cut after each https://www.youtube.com/watch?v=ptZALLKJSjc

Clearly being handled and having her lines written for her. Eventually she will become one with these one liners through repetition.
Here's backup from the protocols about my claim that 3rd tier ops( dissent aligned with them, pretending to be us) often introduce yet to be announced plans for the public arena that the Deep State can't at that time recognize as their own but want to own it down the road
Protocol 12-11
11.
In the third rank we shall set up our own, to all appearance, off position, which, in at least one of its organs, will present what looks like the very antipodes to us. Our real opponents at heart will accept this simulated opposition as their own and will show us their cards.
Protocol 12-13-14 By discussing and controverting, but always superficially, without touching the essence of the matter (ignoring Jew elephant), our organs will carry on a sham fight fusillade with the official newspapers solely for the purpose of giving occasion for us to express ourselves more fully than could well be done from the outset in official announcements, whenever, of course, that is to our advantage.
14.
These attacks upon us will also serve another purpose, namely, that our subjects will be convinced to the existence of full freedom of speech and so give our agents an occasion to affirm that all organs which oppose us are empty babblers, since they are incapable of finding any substantial objections to our orders.
-----------------------

Pittsburgh Synagogue Gunman Robert D. Bowers Nonexistent in the System
With the latest alleged synagogue shooting in Poway, near the Southern California city of San Diego, we have nothing yet to observe other than to say they're sure picking on poor ol' PewDiePie.
Brenton Tarrant of the Christchurch, New Zealand shooting invoked PewDiePie out of the blue as well. Who knows what kind of wizardry this is about. The California shooter, one John Earnest, of course also has a stream of consciousness manifesto.
I had the help of a man named Felix Arvid Ulf Kjellberg. He was kind enough to plan and fund this whole operation — the sly bastard. Apparently, Pewdiepie hates Jews as much as Pajeets. Who would've known?
And there's this.
This is one of the reasons cowards so shrilly screech that Brenton Tarrant and [Pittsburgh synagogue shooter] Robert Bowers were Mossad false flag operations. They can't fathom that there are brave White men alive who have the willpower and courage it takes to say, "Fuck my life — I'm willing to sacrifice everything for the benefit of my race." He projects his own cowardice onto the White race. To the coward it is just a hobby. He is a LARPfag and a traitor. Ignore him. He has nothing useful to offer. That or it's just a Jew shilling, "Don't oppose us." Or possibly a schizo boomer off his meds.
But enough of Mr. Earnest, for now. Until details are known, this "schizo boomer" will just stick with the Trivium method. And given that the "Pittsburgh synagogue shooting" involving Robert D. Bowers was back on Oct. 27, 2018, there should be ample online records now available for research, and we decided to have a look.
There's not much in the news on the fate of Bowers, now age 47. Last month, he allegedly showed up in "federal court" in a wheelchair. No photos are available of this, but a story reveals that he is being held in an unnamed "federal detention center."
In fact a Google image search of Robert D. Bowers reveals the same photo over and over. Such a high-profile criminal hasn't been photographed in the last six months? Interviewed? Why wouldn't a fanatic with a lengthy manifesto want an interview and a soap box? Why so closed mouthed?
We also learn that Bowers is being represented by Judy "Deep Six" Clarke. We discussed Clarke in our post "Why Haven't Certain Notorious Mass Killers of the Last Decade Been Interviewed?"
The news piece goes on.
Bowers' attorney, Judy Clarke, has a reputation for keeping serial killers and mass murderers off death row. Among her former clients are the Unabomber, Ted Kaczynski, and Zacarias Moussaoui, convicted of helping mastermind the 9/11 attacks. Both pleaded guilty and were spared the death penalty. Clarke has already expressed interest in striking a plea deal for Bowers rather than taking the case to trial.
Since this is 'Merika, surely we could locate Mr. Bowers somewhere in the justice system, right? Bowers' case is listed in the Federal court docket. However, in a rarely invoked and frankly star chamber manner – lo and behold the all evidence and documents have been sealed. Us proles will never be able to see what allegedly transpired -no facts or evidence for you.
Next, we checked the federal inmate locator. Bowers isn't there. Nothing in the Pennsylvania state inmate locator either. Inquiring minds would like to know: Is he in some special gulag star chamber somewhere?
Our initial observations of this event may be gleaned from this post: "Observations on the Squirrel Hill Synagogue Shooting (Updated)."
Pennsylvania arrest records search for the last year for Robert D. Bowers and Robert Bowers turn up two unrelated misdemeanors, but nothing for murder.
American Pravda: How Hitler Saved the Allies
American Pravda: How Hitler Saved the Allies
Blindlight

-
"Until a couple of weeks ago, I (

Unz

) still probably would have leaned towards favoring the united front of all Western historians against the causal remarks of a single anonymous commentor on my website. But after reading Osborn's book, I now think the anonymous commentor is more likely correct. This is a rather sad personal verdict upon the current credibility of our historical profession."
This is quite amazing statement by Unz as he demonstrates the ability, to on the one hand, acknowledge the huge holocaust lie that allows for current day Hitler defamation, and the next minute expressing disillusionment that Western media could so unanimously agree on not mentioning the possible plans to attack Russia in 1940
Blindlight also notices that Unz's analysis here falls back into convenient nationalistic analysis that ignores the Jewish elephant in the room that dominated both Russia and the US while moaning its loss of control of Germany. Blindlight would claim that if any such folly was planned by lower level duped US -English goyim, it obviously came to naught while all plans to annihilate Germany saw the light of day, fictional as well as actual
------------------------
"No one has faced as much unjust defamation as

Adolph Hitler,

mainly through the holohoax

illusion"

Blindlight
F

Y

I

!
Jewish Leadership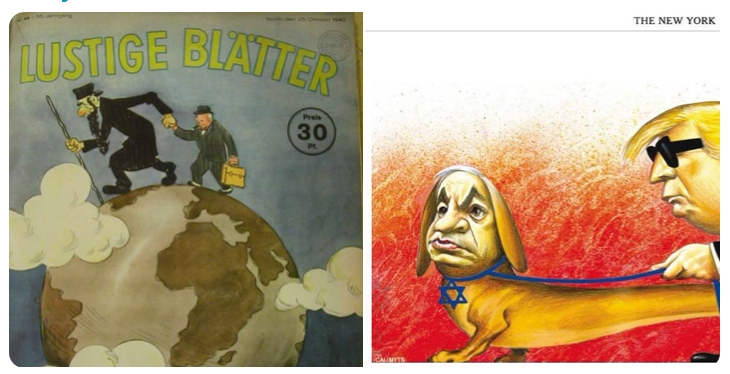 These conflicts are part and parcel to the Jews teaching ppl not to be happy with the status quo. and all for the profit end result of more power for their tribe either due to misdirection or coordinated activity

Introducing Rawrist -analysis for Game of Thrones
Patrick Little keeps coming my way, rhetoric wise. Now he must reject the compromises being made by alt-right 2 and or 3
WWE Entertainment Saturday

identifies the real person behind Daily Stormer's Eric Striker
Prolific Alt-Right Propagandist's Identity Confirmed
May 01, 2019
Michael Edison Hayden
Thanks to the anonymity of the internet, a man can become a major player in the white supremacist "alt-right" movement without ever revealing his face to his audience. And that's just what Joseph Jordan did.
Jordan, a 30-year-old-man from Queens, New York, with light olive skin, slicked-back hair and rockabilly sideburns, has inhabited the busy, online alt-right persona of "Eric Striker" since at least 2015, Hatewatch determined through over a dozen interviews with people inside and outside of the alt-right movement.
Jordan's rise from being a history major at Queens College to one of the most prolific content creators in the alt-right is the story of a man who became increasingly guarded of his private identity while pursuing a leadership role in the world of organized hate. His efforts to guard his identity coincide with other members of the alt-right questioning if Jordan really shares their goal of building a country for only whites – and if he is even really white.
Identifying Eric Striker within the "cult"
Jordan, using his Eric Striker persona, hosts a downloadable audio show called "Strike and Mike" with Michael Peinovich, an influential figure of the alt-right who runs The Right Stuff (TRS) podcast network. Members of Peinovich's inner circle have garnered a reputation for fiercely protecting their names against public exposure. At the same time, they have developed a reputation for hiding things about themselves that other people in the movement would find unpalatable.
For example, "Spectre," an alt-right performer who hosts the TRS podcast "Third Rail" and targets journalists with hatred, told other people in the alt-right he was a wealthy psychiatrist from Seattle. Hatewatch revealed in January that Spectre is really Trey Garrison, a journalist from the Dallas area whose byline stopped appearing online in recent years. Peinovich, who was revered by other figures in the movement in part for his outspoken antisemitism, lost credibility among his peers in early 2017 when anonymous activists revealed his wife was Jewish.
----------------------
Click pic for todays videos from Blindlight

Jesse Spots disowns Jan Irvin
the illusion sold

Did it ever occur to anyone that all those women on you-tube selling traditional housewife glory spend an awful lot of time seeking fame and fortune in the media, anything but traditional?
the reality